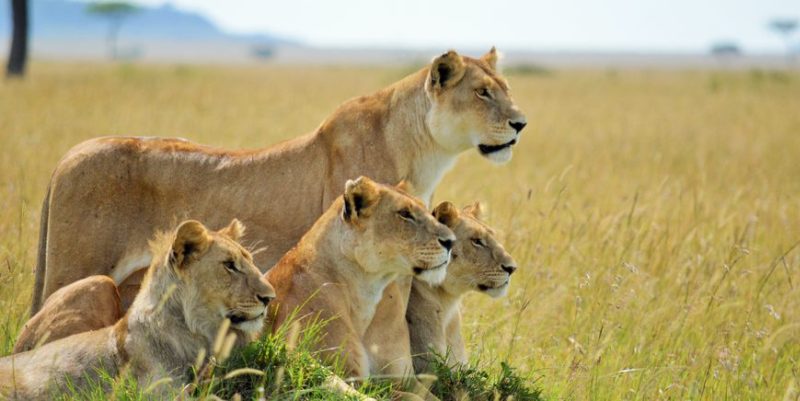 3 DAYS MAASAI MARA GROUP JOINING DEPARTURES  (Valid Upto 30th June 2023) 
Masai Mara is one of the most famous wildlife conservation areas in the world, it's a home to all the big 5 animals:Elephants,Lions,Leopards,Rhinnos and Buffallos and many wildlife species and hundreds of bird-species.
Maasai Mara is noted as one of the Seven Wonders of the World due to its Annual Wildebeest Migration which takes place in the months of July through to October. Over two million animals migrate from the Serengeti National Park in Tanzania for greener pastures in Maasai Mara. Its always a great opportunity to witness nature at its best as predators strategically hide and attack unsuspecting wildebeest and Zebras .when crossing the mara river,the Nile crocodile is the deadliest predator and spots the a potential victim ,clutches the prey and pulls it beneath the water surface until the prey breathes out the last breath.
Rate is on Per person sharing 
| | | |
| --- | --- | --- |
| HOTEL | TOUR VAN | LANDCRUISER |
| Lenchada Camp | Ksh.13,500 | Ksh.16,000 |
| Manyatta Camp | Ksh.16,000 | Ksh.19,000 |
| Olmoran Tented Camp | Ksh.20,500 | Ksh.22,600 |
| Mara Chui | Ksh.20,500 | Ksh.22,600 |
| Jambo Mara | Ksh.23,000 | Ksh.25,000 |
| Enkorok Mara | Ksh.23,500 | Ksh.26,000 |
| Simba Oryx | Ksh.21,200 | Ksh.23,500 |
| Mara Sopa Lodge | Ksh.24,350 | Ksh.26,200 |
| Emayian Luxury Camp | Ksh.34,600 | Ksh.36,800 |
COST INCLUDES: 
Transport in a shared tour van/Landcruiser
 2 Nights' accommodation in your preferred option
 Meals on Full Board basis
 Comprehensive game drives for the 3 days
 Entry fees for the guide and the vehicle
 Services of a Professional driver guide
 Pick up & drop off in Nairobi
COST EXCLUDES:
 Park Fees
 Drinks
 Tips 
 Single / Kids Rates
1
Day 1: Nairobi to Masai Mara Game Reserve
This day we depart Nairobi and drive to Masai Mara with stopover at the Great Rift Valley. We arrive at Maasai Mara Game Reserve in good time for Lunch. After check- in you will have lunch and relax then  at 4 p.m. we go for the first evening game drive return at 6:00 pm for dinner and overnight relaxation.
2
Day 2: Full Day Game Drive in Maasai Mara Game Reserve
This is the day to explore Maasai Mara:After breakfast, you will spend the day at the game reserve, which is Kenya's finest wildlife sanctuary. The Mara plains are filled with migrating wildebeest and Zebra there are resident wildlife year round. We drive across the plains in search of the big cats (black manned lions, Cheetahs and leopards with picnic lunch served at the Mara River site. Vast herds of zebra wander across the Mara grasslands in huge numbers. You also have a chance to see other plain game like the Topi, heartbeast, Elands, Elephants, Buffaloes. It is common to see lions either basking after a heavy meal or surveying for the next meal. After exploring the park, return to the camp/Lodge for dinner and overnight relaxation. Dinner and overnight at Camp/Lodge.
3
Day 3: Depart Masai Mara and head Back to Nairobi
After an early morning breakfast we will have a game drive en-route for your return journey to Nairobi .we will stop over in Narok town for lunch at own cost then proceed with the journey arriving Nairobi at around  5 pm.